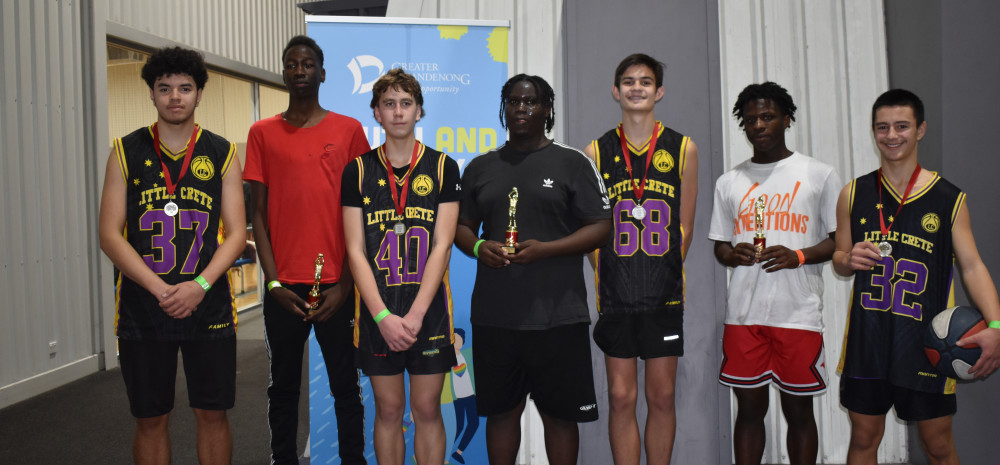 Join Youth and Family Services for the 2023 Indoor Basketball and Volleyball Tournament.
3v3 basketball and 4v4 volleyball tournament alert! Don't miss out on this FREE event that promises good vibes and a lot of fun. Get your friends together this April and show off your skills on the court. For those willing to take on the challenge, you can do the double and compete in both competitions.
The tournament is for young people aged 12-25 years who live, work, study or have a significant connection to the City of Greater Dandenong.
There are 4 divisions you can compete in:
• Under 16s Female
• Under 25s Female
• Under 16s Male
• Under 25s Male
How do I get involved?
Registrations are required for this event.
Register through '3v3 Basketball Registration' below to participate in the basketball tournament.
Register through '4v4 Volleyball Registration' below to participate in the volleyball tournament.
If you require additional assistance to participate, please get in contact with us.
Date and Time
Friday 21 April, 9.30am – 4.30pm
Location
Dandenong Stadium
270 Stud Rd, Dandenong
Youth and Family Services
Cost of Event (if any)
Free tournament. Registrations essential.