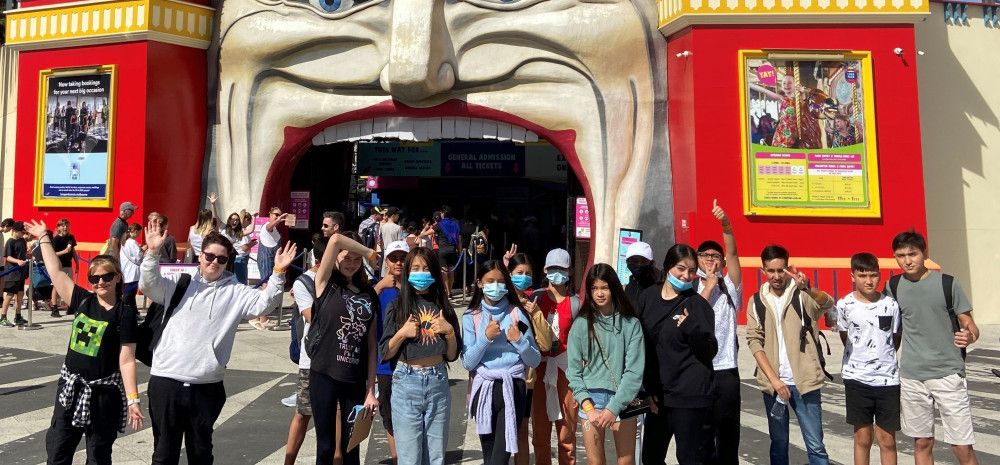 Join Youth and Family Services for Go Luna Park this Summer School Holidays.
We're all about Fun times at Dandy Youth Services, and what do fun loving folks do? Go to Luna Park! Guaranteed fun for everyone, from rides and games to food and souvenirs.
For young people aged 12-25 years.
Locations for bus pick up and drop off points:
Dandenong - Clow Street Office, 39 Clow Street, Dandenong
Noble Park - Noble Park Aquatic Centre, Memorial Drive, Noble Park
Springvale - Springvale Library (front entrance), 5 Hillcrest Grove, Springvale
Bus pick up and drop off schedule:
Dandenong - depart 9.30am / return 4.10pm
Noble Park - depart 9.50am / return 3.50pm
Springvale - depart 10.10am / return 3.30pm
Date and Time
Monday 16 January from 11am to 2.30pm
Location
Luna Park
18 Lower Esplanade, St Kilda
Youth and Family Services
Cost of Event (if any)
Cost: $25 | Registration essential
Add to Calendar
2023-01-16 09:30:00
2023-01-16 09:30:00
Go Luna Park
Join Youth and Family Services for Go Luna Park this Summer School Holidays. We're all about Fun times at Dandy Youth Services, and what do fun loving folks do? Go to Luna Park! Guaranteed fun for everyone, from rides and games to food and souvenirs. For young people aged 12-25 years. Locations for bus pick up and drop off points: Dandenong - Clow Street Office, 39 Clow Street, Dandenong Noble Park - Noble Park Aquatic Centre, Memorial Drive, Noble Park Springvale - Springvale Library (front entrance), 5 Hillcrest Grove, Springvale Bus pick up and drop off schedule: Dandenong - depart 9.30am / return 4.10pm Noble Park - depart 9.50am / return 3.50pm Springvale - depart 10.10am / return 3.30pm
Australia/Melbourne
public