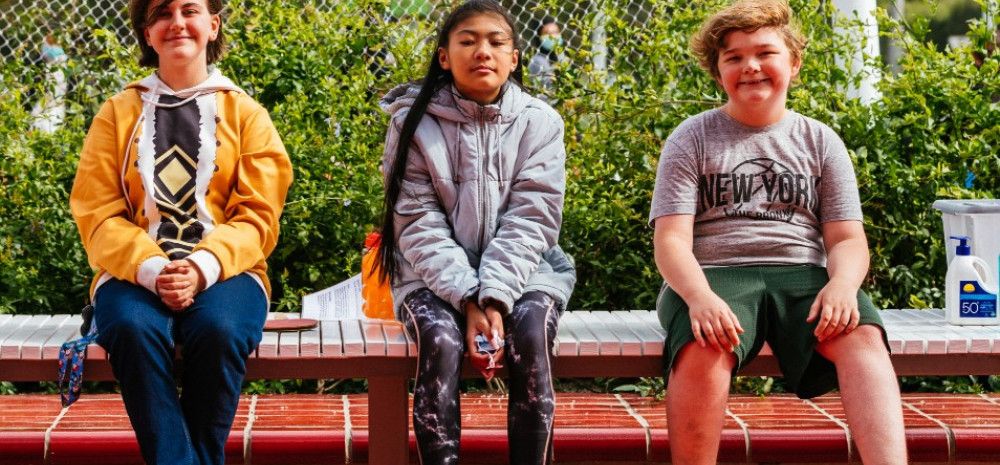 The Holiday Activities Committee (HAC) is a 6-week introductory leadership program that aims to provide young people (aged 12-16) with opportunities to:
Provide ideas for our future holiday activities
Gain leadership skills
Build confidence
Make new friends
Become a peer leader during our school holiday activities
Help Youth and Family Services produce a spectacular holiday activities with a series of healthy, creative and fun activities
When: Weekly every Monday, starting from 25 October till 29 November.
Time: 4.30pm - 6.30pm
Cost: Free
Ages: 12-16 years
Registration: Essential
Bookings
Registration is essential.
Select the 'Register Now' button below or contact Youth and Family Services on 9793 2155 to register.
Location
This program will be delivered in person at the location listed below.
Participants will require the following
Face mask
Smartphone / smart devices to scan QR code (if you do not have one, there will be staff to check you in).
To meet COVIDSafe requirements, please be aware some programs and events may be moved online or cancelled.
All COVIDSafe guidelines will be fully met to ensure public safety for this event. All attendees must be checked in via QR code.
To find out more information
For more information contact Youth and Family Services:
Phone: 9793 2155
Email: youthservices@cgd.vic.gov.au
Facebook: cgdyouthservices
Instagram: @greaterdandenongyouthservices
Free program. Registration essential.
Youth and Family Services Office
Date Description
Weekly every Monday 4.30pm-6.30pm, starting from 25 October till 29 November.
Event Date and Time
weekly on Monday, starting from Monday 25 October, 4:30pm
Add to Calendar
2021-10-25 16:30:00
2021-10-25 16:30:00
Holiday Activities Committee - Term 4 2021
The Holiday Activities Committee (HAC) is a 6-week introductory leadership program that aims to provide young people (aged 12-16) with opportunities to: Provide ideas for our future holiday activities Gain leadership skills Build confidence Make new friends Become a peer leader during our school holiday activities Help Youth and Family Services produce a spectacular holiday activities with a series of healthy, creative and fun activities When: Weekly every Monday, starting from 25 October till 29 November. Time: 4.30pm - 6.30pm Cost: Free Ages: 12-16 years Registration: Essential Bookings Registration is essential. Select the 'Register Now' button below or contact Youth and Family Services on 9793 2155 to register. Location This program will be delivered in person at the location listed below. Participants will require the following Face mask Smartphone / smart devices to scan QR code (if you do not have one, there will be staff to check you in). To meet COVIDSafe requirements, please be aware some programs and events may be moved online or cancelled. All COVIDSafe guidelines will be fully met to ensure public safety for this event. All attendees must be checked in via QR code. To find out more information For more information contact Youth and Family Services: Phone: 9793 2155 Email: youthservices@cgd.vic.gov.au Facebook: cgdyouthservices Instagram: @greaterdandenongyouthservices
Australia/Melbourne
public