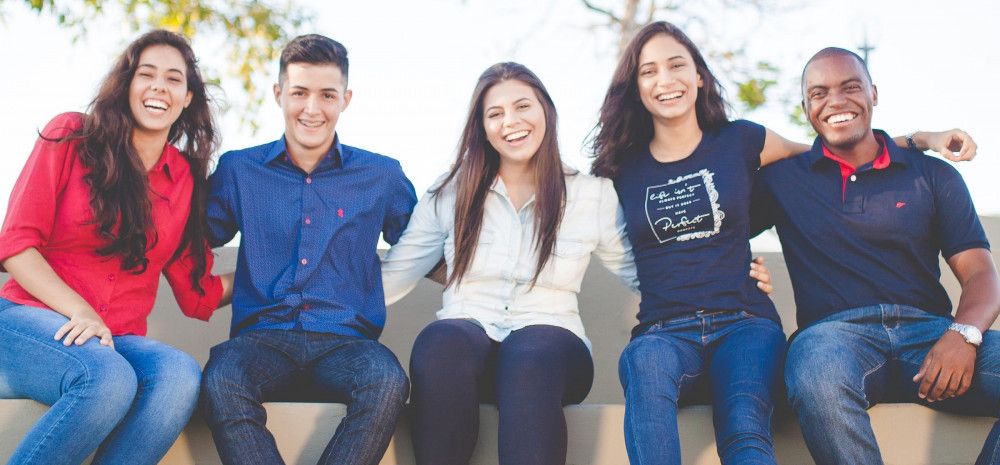 Participants from the 2020 Young Leaders program are meeting weekly from February - March 2021, to sharpen their skills and plan their next community project: a Youth Leadership Forum.
Recognising a need to amplify the voices of young people, the Young Leaders have designed the Youth Leadership Forum to bring together youth leaders from across Greater Dandenong to discuss important youth issues, and come up with recommendations for Government decision-makers.
Keep an eye on our social media to find out how the project turns out.
COVID Safe guidelines will be fully met to ensure public safety for this program:
All participants will be checked in via contact tracing
All participants are required to bring a face mask
2021 Young Leaders program
Applications are now open for the 2021 Young Leaders program. If this sounds like something you'd like to get involved in, please visit the Young Leaders page to find out more and complete our online application form.
To find out more
For further information, please contact Youth and Family Services:
Phone: 9793 2155
Email: youthservices@cgd.vic.gov.au
Facebook: cgdyouthservices
Instagram: @GreaterDandenongYouthServices
Event Date and Time
weekly on Tuesday, starting from Tuesday 9 February, 4:30pm
Add to Calendar
2021-02-09 16:30:00
2021-02-09 16:30:00
Young Leaders
Participants from the 2020 Young Leaders program are meeting weekly from February - March 2021, to sharpen their skills and plan their next community project: a Youth Leadership Forum. Recognising a need to amplify the voices of young people, the Young Leaders have designed the Youth Leadership Forum to bring together youth leaders from across Greater Dandenong to discuss important youth issues, and come up with recommendations for Government decision-makers. Keep an eye on our social media to find out how the project turns out. COVID Safe guidelines will be fully met to ensure public safety for this program: All participants will be checked in via contact tracing All participants are required to bring a face mask 2021 Young Leaders program Applications are now open for the 2021 Young Leaders program. If this sounds like something you'd like to get involved in, please visit the Young Leaders page to find out more and complete our online application form. To find out more For further information, please contact Youth and Family Services: Phone: 9793 2155 Email: youthservices@cgd.vic.gov.au Facebook: cgdyouthservices Instagram: @GreaterDandenongYouthServices
field_contact_details 0
field_contact_details 0
Australia/Melbourne
public