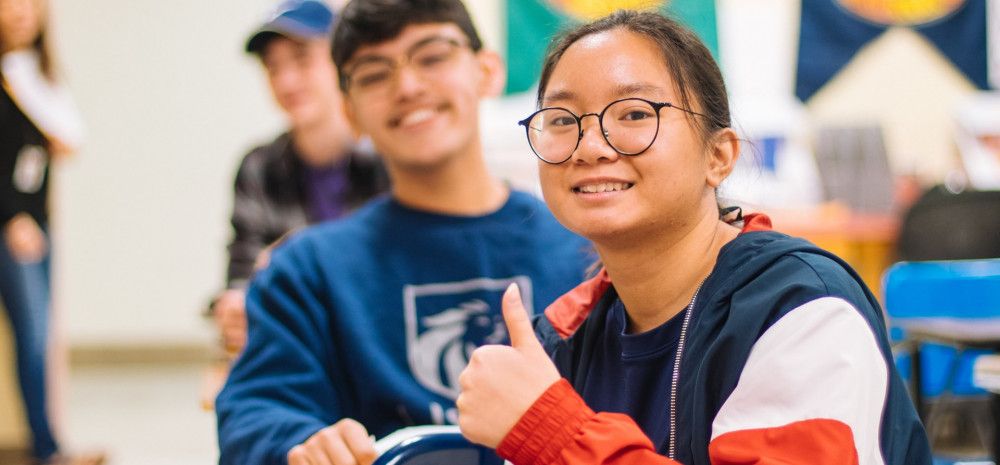 Greater Dandenong City Council has partnered with VicHealth to create communities where young people grow up active, socially connected and healthy.
The last stage of the initiative is to work with children, young people and local stakeholders to create solutions for better health for young people in the City of Greater Dandenong.
We're seeking young people aged 12-18 years and local stakeholders to participate in an interactive workshop, to share their experiences and aspirations for a healthy and active future.
COVID Update: While not compulsory we strongly suggest wearing a mask at Council facilities and at Council events.
Location
Supper Room, Springvale Town Hall
18 Grace Park Ave, Springvale
Community Development Support Officer
Cost of Event (if any)
Free event. Registrations required.
What is this project about?
Council has partnered with VicHealth on a three-year project to create communities where children and young people grow up active, socially connected, and healthy. A series of interactive workshops will be delivered to capture the voices, ideas, and experiences of children and young people, to inspire more creative local solutions.
What will the information be collected and used for?
The information collected will remain completely anonymous and confidential - no person will be identifiable. Information will be used to understand what are the key issues impacting the health and wellbeing of young people in Greater Dandenong, and how programs can be designed to engage and increase young people's healthy eating, physical activity, and mental wellbeing.
All participants will be provided with updates about the project after the workshops, and receive information on any resulting programs that are delivered because of the workshops.
Privacy Statement / Collection Notice
Participation in this workshop is voluntary. The information you may provide is being collected for the purpose of identifying the barriers around why young people are experiencing poor physical and mental health in our municipality, so Council can provide better support services in the future. The information collected may be shared with Vic Health and Monash and Deakin Universities for the same purpose.
Greater Dandenong City Council is strongly committed to protecting every individual's right to privacy and handles all personal information in accordance with the Privacy and Data Protection Act 2014. If you choose to participate in the workshop any information collected will be held by Council for as long as required administratively, it will not be used for any other purpose or provided to any third parties without your written consent. For information about our broader collection, use, and disclosure of personal information, please refer to our privacy policy at www.greaterdandenong.vic.gov.au
If at any time you believe your privacy has been breached please contact Council's Privacy Officer on 8571 5100.